The season of pageants and Christmas carols was again successfully supported, with the bands being involved in the following over the last few months:

Mount Gambier Christmas Pageant and Lions Blue Lake Band Festival
National Pharmacies Adelaide Christmas Pageant
Sunset in the Park with ASO at Marion Warriparinga Wetlands
Glenelg Pageant
Clovelly Park Primary School Carols
Marion Primary School Carols
Glandore Community Carols
Mount Barker Christmas Pageant
Blackwood Christmas Pageant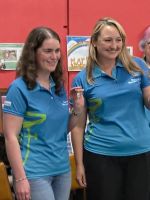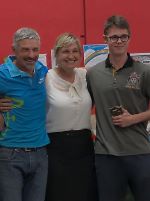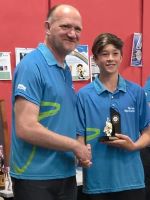 The year's activities concluded with Carols in the Neighbourhood and our traditional band break up evening. As is customary, a number of members were presented with awards, and we also said farewells to a number of long term players, including Music Director Veronica Boulton. We wish them well as they continue on their life journeys.

A few well deserved weeks off now during the Christmas and New Year Summer Break!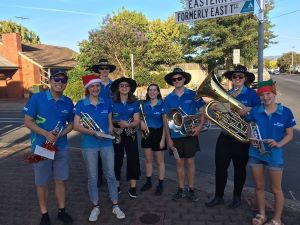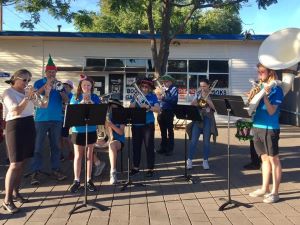 All the best to those of our youth heading off in mid January to State Youth Brass Camp....... details of concerts around the riverland will be available on the South Australia Band Association website/facebook.

For Marion City Band .... it is BAND CAMP time to start the year off - being held at Aldinga Beach on the Australia Day Long Weekend. There will be a public concert on Monday morning - 27th January .... so look out for further details on this.