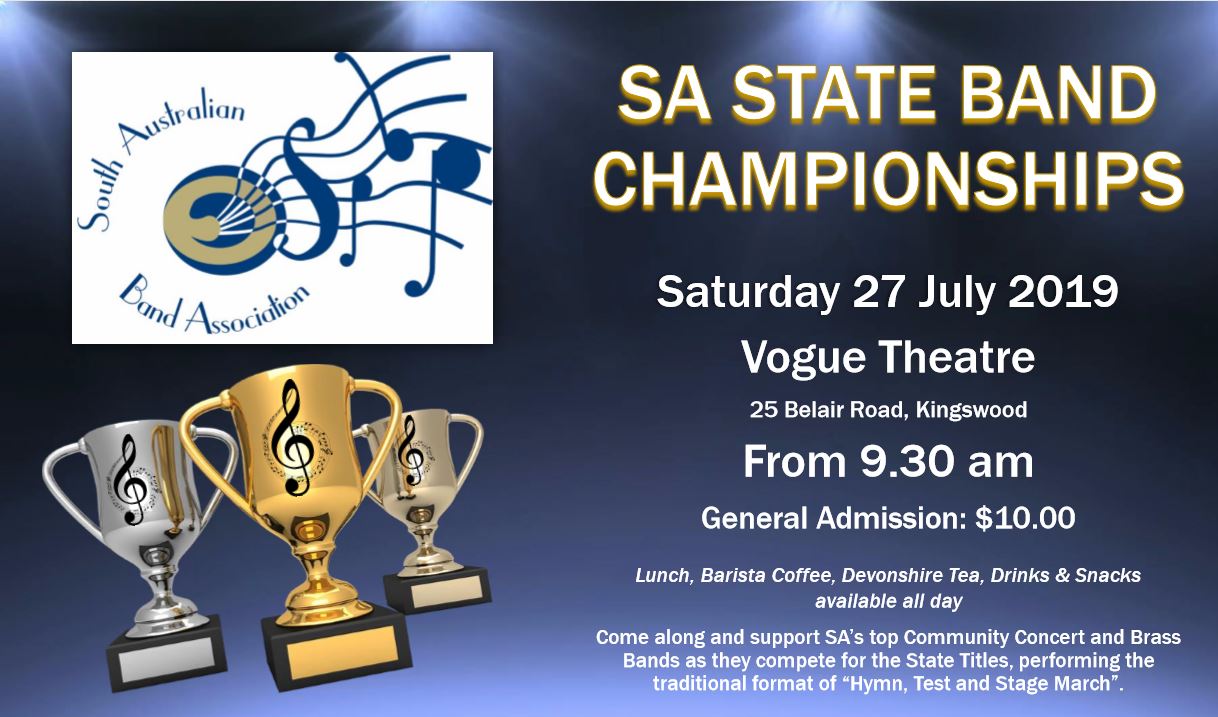 Marion Bands are well into our practicing now.... with only 2 weeks to go to the S.A State Band Championships, being held Saturday 27th July at the Vogue Theatre.

We have two competition bands entered in the states competition, being Marion City Band (playing in A grade Brass due with no other B grade bands competing), and Warriparinga Brass representing in C grade Brass.

Our usual wirlwind of rehearsals are taking place, amongst Tour Day (Warri) and Community engagements (and the lovely Winter weather!!)


Celebrating 50 - Marion City Band - Saturday 21st September

We are planning for September a Celebration 50 Evening on Saturday 21st September at the Marion RSL (our " old" home ..... so stay tuned for updates on this one in the coming weeks!).

We are keen to track down old band photos or other memorabilia that may be about from ex-members, so please contact us via our facebook page/messenger if you have some old treasures that we can add to our display! And put the date in your diaries (let us know if you are keen to come - we are contacting membership lists from past details, but not all had email, and people move - so dont be shy...the more the merrier. IF we cant find you.... please contact us! Hope to see you there.