The sounds of Christmas Carols being played by small Brass ensembles where heard around the neighbouring streets on our last Wednesday "rehearsal" night in December. Members of Marion, Warriparinga Brass, Heaven and the Drum Corp were divided into small groups and sent to entertain the neighbours. It attracted much attention with positive feedback from not only the listeners but the players too. Looks like we might be doing the same again in 2018!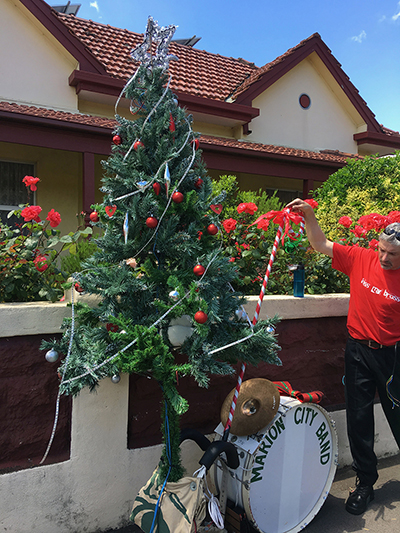 The members of all the bands ensembles had very busy lead up to Christmas with 5 street pageants and 3 static perfomances of Christmas music.

Amazing efforts of the themed outfits for the Mt Gambier pageant sure the Bass Drum from Warriparinga become a walking Christmas Tree with syncronized lights flashing as we walked. Thanks Tas & Douglas for your amazing idea and persistance.