POSITION VACANT 2020 - Music Director

Marion City Band Inc is calling for EXPRESSIONS OF INTEREST from energetic and enthusiastic people to take on the role/s of MUSICAL DIRECTOR in one or more of our bands in 2020 and beyond.

Position description is available via our latest news page, or please reference via our facebook page.

If you or anyone you know may be interested, please be in touch. For further information or to apply please contact apply@marioncityband.org or call Darren on 0408 899 714

In the interim, we welcome Assistant Musical Director Emily Legg helping guide our bands, along with experienced direction and support from within our committee and band as we begin a new exciting chapter!




2004 - 2019 Musical Director Veronica Boulton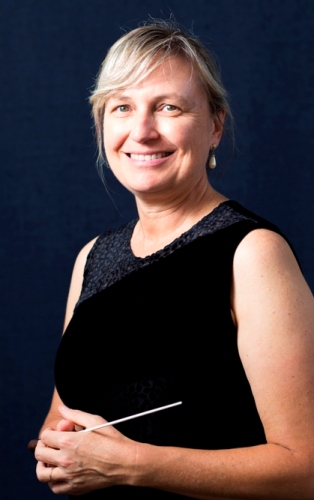 Veronica Boulton brought to our band lots of energy and enthusiasm with over 30 years experience in the field of Music.

Formal qualifications included a Master Degree in Educational Leadership from the University of Canberra, two Bachelor Degrees and a Graduate Diploma from the Adelaide University, a Certificate in Professional Development from the University of Canberra, an Associate Diploma from Trinity College London, and a Graduate Diploma in Performance from the University of Tasmania. Veronica is also a skilled musician, teacher and conductor, accomplished and passionate educator with proven ability to teach, motivate and direct people of all ages.

Veronica began studying the piano at the age of five, and has been performing as a musician since the age of seven, when she first appeared on an eisteddfod stage as a vocalist. At the age of nine Veronica joined the Traralgon City Band (VIC) as a learner and played brass with them throughout her youth, as well as playing and touring with the Victorian State Youth Band.
As an adult Veronica has continued to enjoy performance, both professionally and as an amateur. While located in Melbourne, Veronica played with the Monash University Wind Ensemble, Preston, Kew and Hawthorn Bands, and conducted Heidelberg Youth Brass. She returned to live in Traralgon as an adult and played again with Traralgon Band, as well as taking on the role of Musical Director of Morwell Citizens Band. In 1995 Veronica played with the inaugural Australian Brass.
In 1996 Veronica relocated to South Australia with family and since then has played with Elder Conservatorium Wind Ensemble, Elder Conservatorium Orchestra, Unley Concert Band, Holdfast Bay Concert Band, Kensington and Norwood Spring Gully Brass and conducted their junior band, conducted and tutored the Hahndorf Town Band Junior Band, and played with Tanunda Town Band.
Veronica's roles as a music educator have included Reynella East High School, Marymount College, Mercedes College, St Peters Woodlands, St Aloysius College, Mount Barker Waldorf School and Glenunga International High School.
In June 2004 Veronica was appointed Musical Director of Marion City Band, and over this time the band has grown enormously to its current size of over 90 players across three bands. Veronica attributes much of her life journey to community banding – her three children are exceptional brass players, and such is her passion that she is currently conducting post-graduate research through Griffiths University with a focus on community banding and education.
Additional achievements include being awarded the Blue Lake Band Festival Musical Director of the Year in 2011 and 2016, playing Principal Horn with the Tasmania Discovery Orchestra, participating in conducting courses with Graham Abbott in 2004, Robert Childs in 2013, attending the Allan Withington conducting course in Holland in 2015, being invited to take the role of Musical Director for Brass Knockers in 2014 – South Australia's first all-female brass band raising money for the McGrath Foundation, receiving the South Australian Band Association Bandperson of the Year for 2014, and organising and managing the South Australian Band Association's State Youth Brass Camp and Tour since 2015.
Veronica received a South Australian Band Association Award of Merit on 17th January, 2015 for her passion and drive for banding, particularly in youth development, and as a consequence, the band movement generally in South Australia. She received a South Australian Band Association FellowShip Award in 2019.